Different jobs need different types of welds. Welding joints are made to stand up to the needs and forces of each individual application. Let's dive into the 5 types of welding seams below.
Fillet Welded Seams

Fillet Welded Seams are just another terminology for corner, lap, and tee joints. Fillet Welded Seams are the most common type of welding joint and accounts for nearly 75% of joints made with arc welding. You do not need to prepare the edge and this type of joint make it easy to weld piping systems. Butt welds are more expensive than fillet welds. Fillet welds are mostly used in piping systems to join pipe to socket joints.
Cliffswelding claims, welding joints can be prepared in numerous ways including:
Casting
Shearing
Machining
Forging
Filing
Stamping
Oxyacetylene cutting (thermal cutting process)
Routing
Grinding
Plasma arc cutting (thermal cutting process)
Corner Outside Seams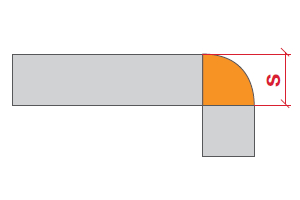 Corner Outside Seams are one of the most popular welds in the sheet metal industry the corner welding joint is used on the outer edge of the piece.  This weld is a type of joint that comes together at right angles between two metal parts to form an L.  These are common in the construction of boxes, box frames and similar fabrications.
Welding Styles Used To Create Corner Joints:
Spot weld
Fillet weld
V-groove weld
Square-groove weld or butt weld
U-groove weld
Bevel-groove weld
Flare-V-groove weld
J-groove weld
Corner-flange weld.
Edge weld
X-Seams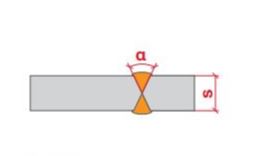 The double-V seam is also known as an X-seam and double V-joint. It is a type of butt weld and consists of a combination of two V-seams on each of the two sides of
the components to be joined.
Single butt welds are similar to a bevel joint, but instead of only one side having the beveled edge, both sides of the weld joint are beveled. In thick metals, and when welding can be performed from both sides of the work piece, a double-V joint is used. When welding thicker metals, a double-V joint requires less filler material because there are two narrower V-joints compared to a wider single-V joint. Also the double-V joint helps compensate for warping forces. With a single-V joint, stress tends to warp the piece in one direction when the V-joint is filled, but with a double-V-joint, there are welds on both sides of the material, having opposing stresses, straightening the material.
V-Seams
In order to achieve the V-shaped angle that is typical for the V-seam, the workpieces are either beveled or positioned at an appropriate angle to
each other.
Overlap Seams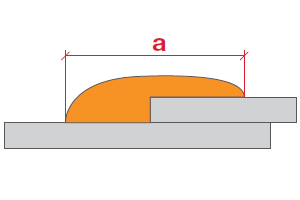 An overlap seam is when one seam overlaps another to form a continuously welded and leak tight seam. This seam looks clean and put together. Ideal for floor and roof welding.
Having an issue with a leak? Here is a video of how you can fix a leaking seam. We hope these 5 welding seams give you a better understanding and will help you in your next project.
Shop welding kits and tools:
If you have a tool and need service on your Leister hot air tools, give us a call 800.694.1472!